BIG PICTURE
---
Social media has your students' attention.
Now your LMS can have the same appeal. (Without the NFTs and NSFWs.)

LMS "Native"
Modular design fits seamlessly inside any LMS. Zero additional apps or downloads required.

Intuitive
Familiar UI behaves like other engaging, modern social platforms. Zero training necessary.

Outcome-Oriented
Increases opportunities for student success through in-person, online, synchronous, and asynchronous flexibility.

Community-Building
Makes communication easier and connections deeper, both peer to peer and student to instructor.
Spark (and measure) engagement.
INSTITUTION-WIDE COMMUNITY
---
ActiveCampus*
This social platform allows students to make cross-campus connections and build communities around their areas of interest. It also allows administrators to easily make announcements and communicate with the entire student base.
*COMING SOON*
STUDENT ENGAGEMENT
---
Stay in touch.
Keep conversations and connections going and growing with a familiar, intuitive social feed for the classroom—including announcements, questions, polls, contextual posts, reactions, comment threads, direct messages, and more.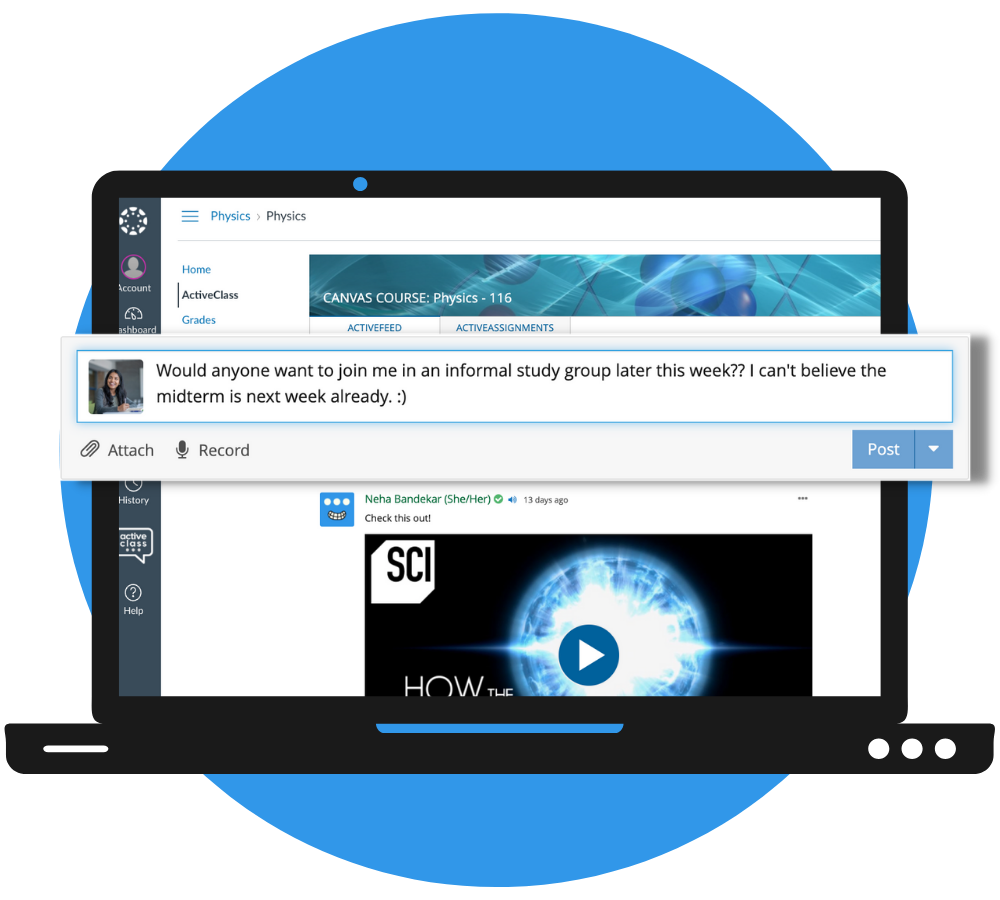 REGULAR AND SUBSTANTIVE
---
Build community.
Create easy-breezy, welcoming spaces for entire classes, groups, or individuals. Course-relevant posts, comments, recordings, and live video calls help build community, regardless of where or when students are learning.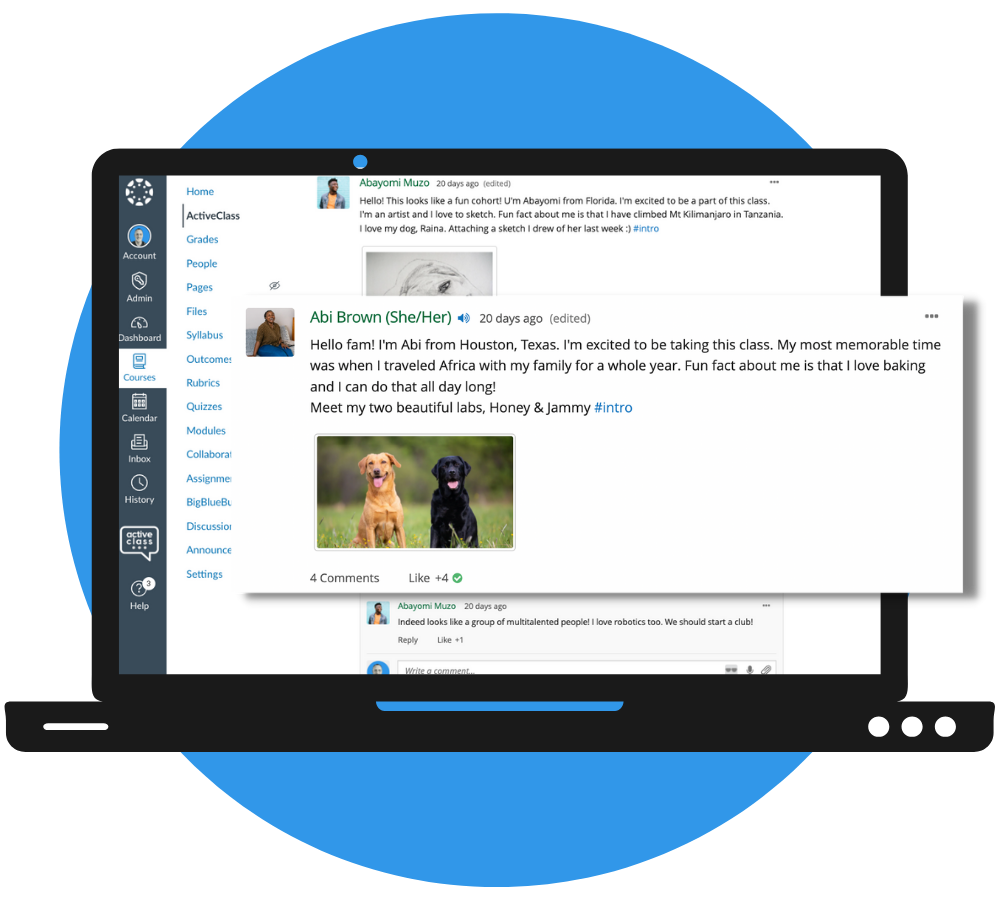 HIGHLY FLEXIBLE
---
Create and share content.
Easily create, share, upload, or embed content of all types to spark discussion, deepen understanding of course concepts, and promote a proactive approach to learning – whether synchronous or asynchronous.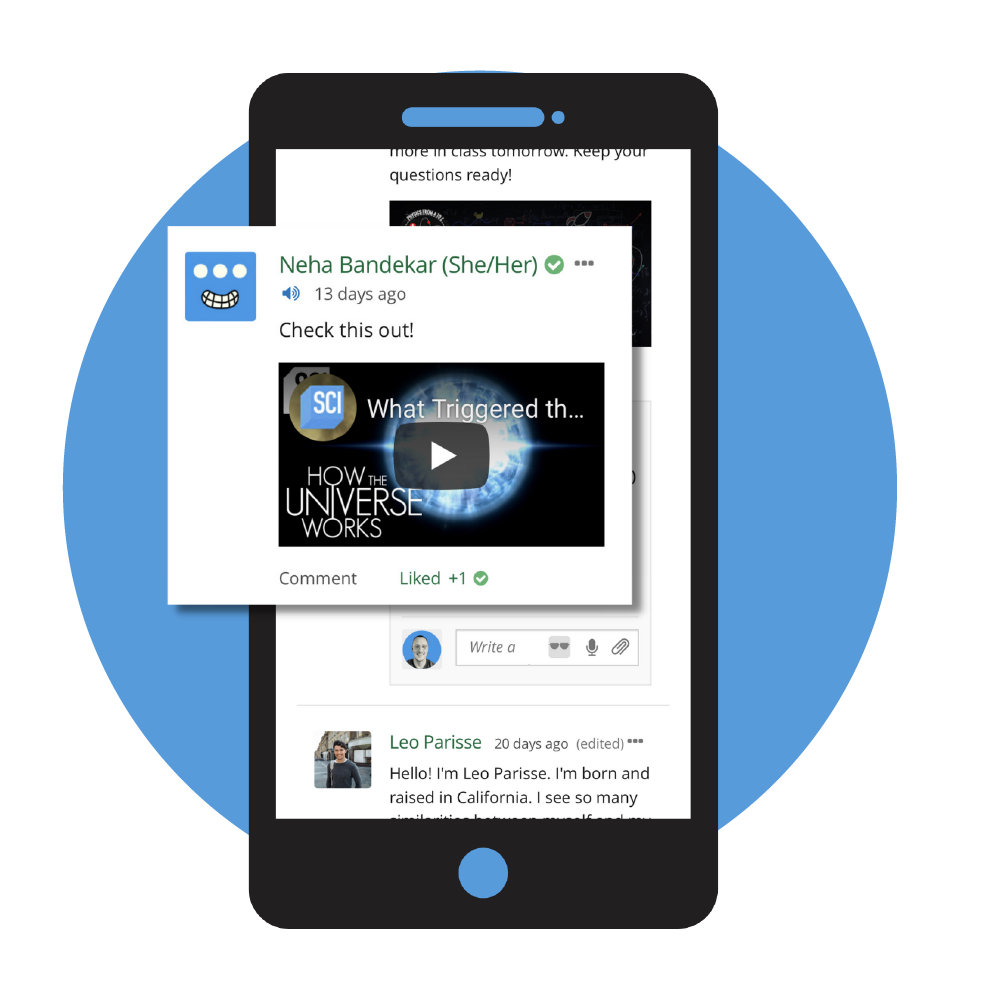 MODERN DISCUSSIONS
---
Grade discussions (or don't).
Aggregate, anonymize, and grade each student's activity around certain content or discussion topics, and let other discussions go ungraded. See at-a-glance views of engagement rates and get insights into the most engaging posts.