Let's put the community back into community college.
Does your LMS nurture human connection and students' sense of belonging? Does it help engage learners and increase retention?
It can. See how.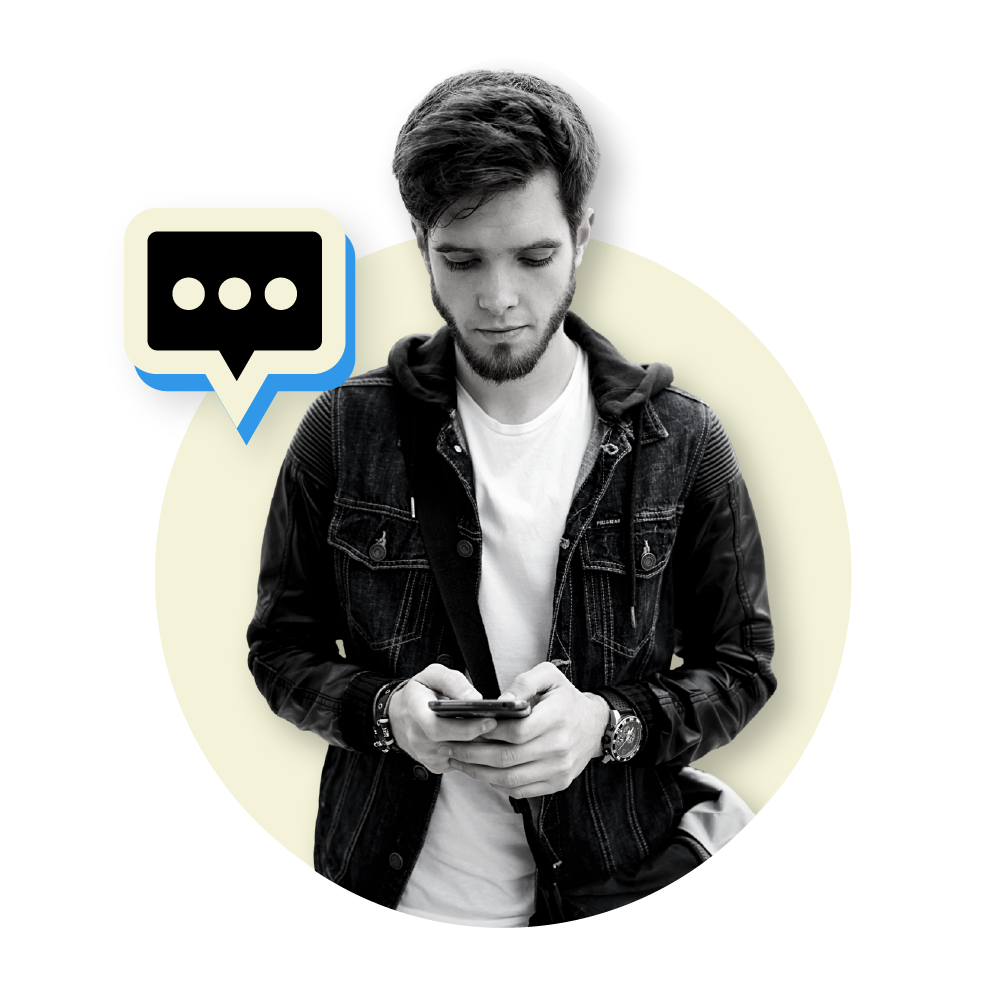 Engagement
---
Today, online social interaction is a fundamental part of human interaction.
Twitter, TikTok, Discord, Slack, or Snap—we all use these online spaces to stay in touch and share ideas and experiences.
Social media has your students' attention, and it can be a powerful tool for informing, collaborating, and community building.
And with ActiveClass, you can deliver these experiences right inside your LMS.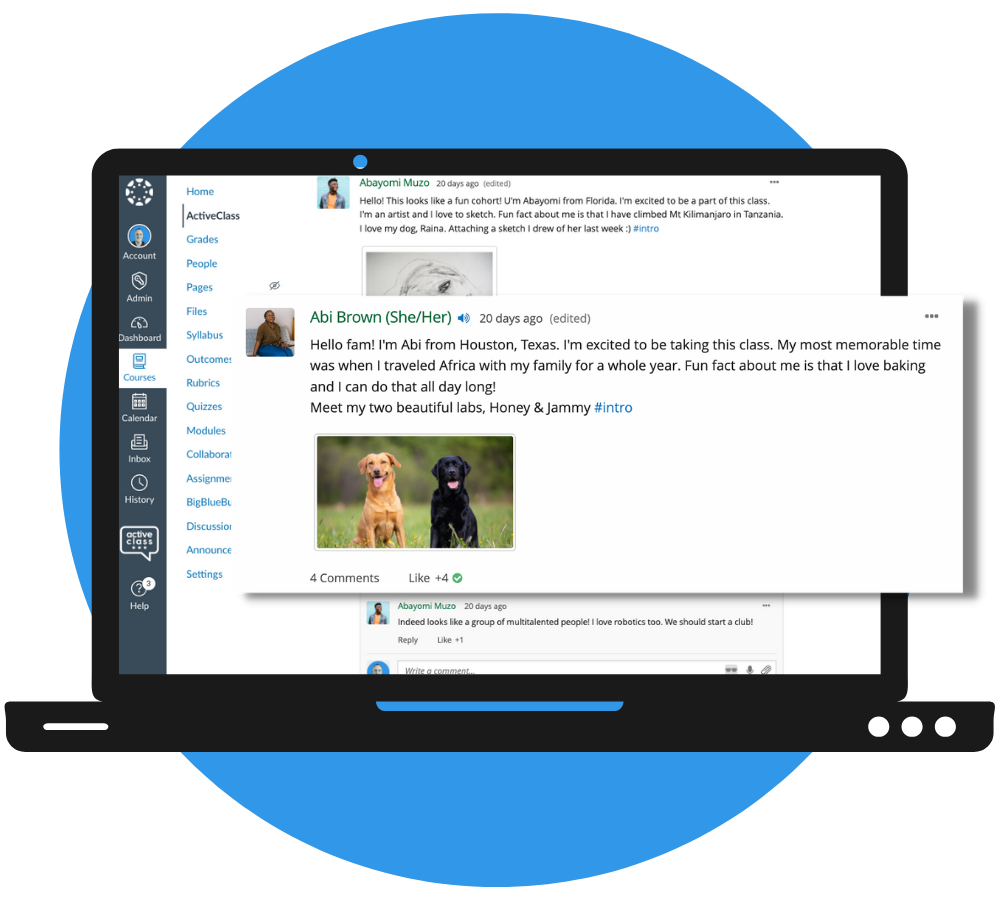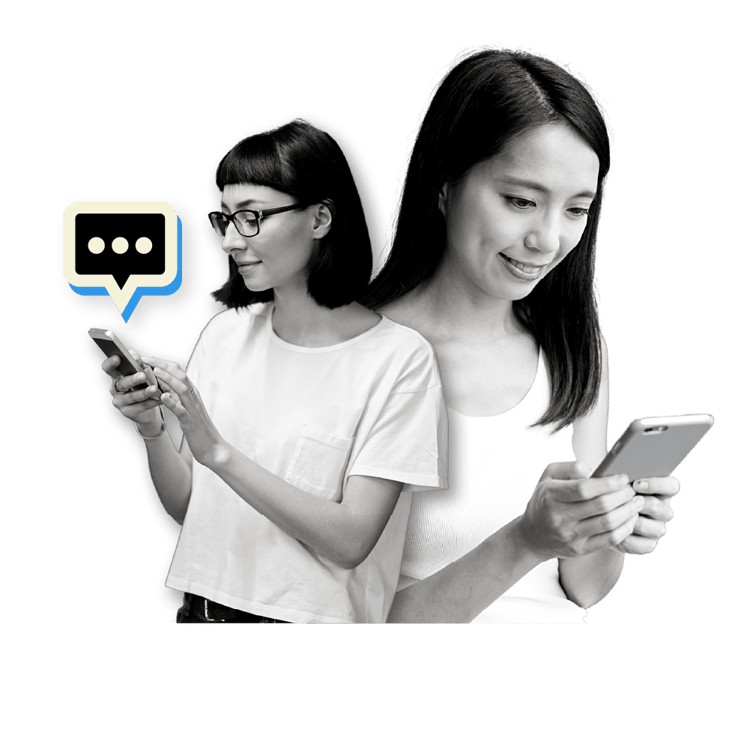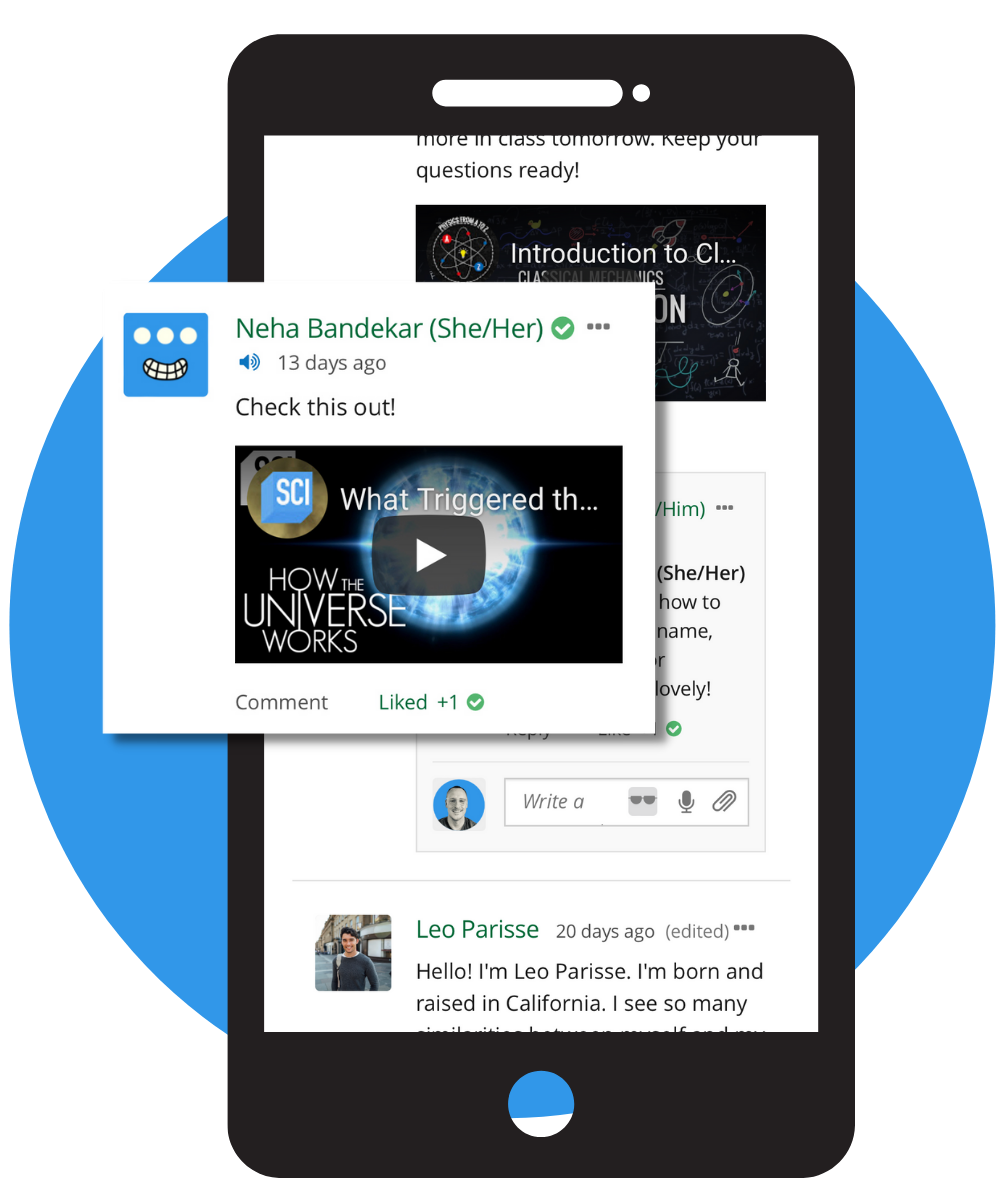 Flexibility
---
It doesn't matter where or how they join. Just that they do.
Students don't just want flexible learning options. They need them. But giving your students convenient learning options doesn't have to be inconvenient for you. Hybrid, HyFlex, synchronous, asynchronous, multimodal—ActiveClass can do it all, right from your LMS.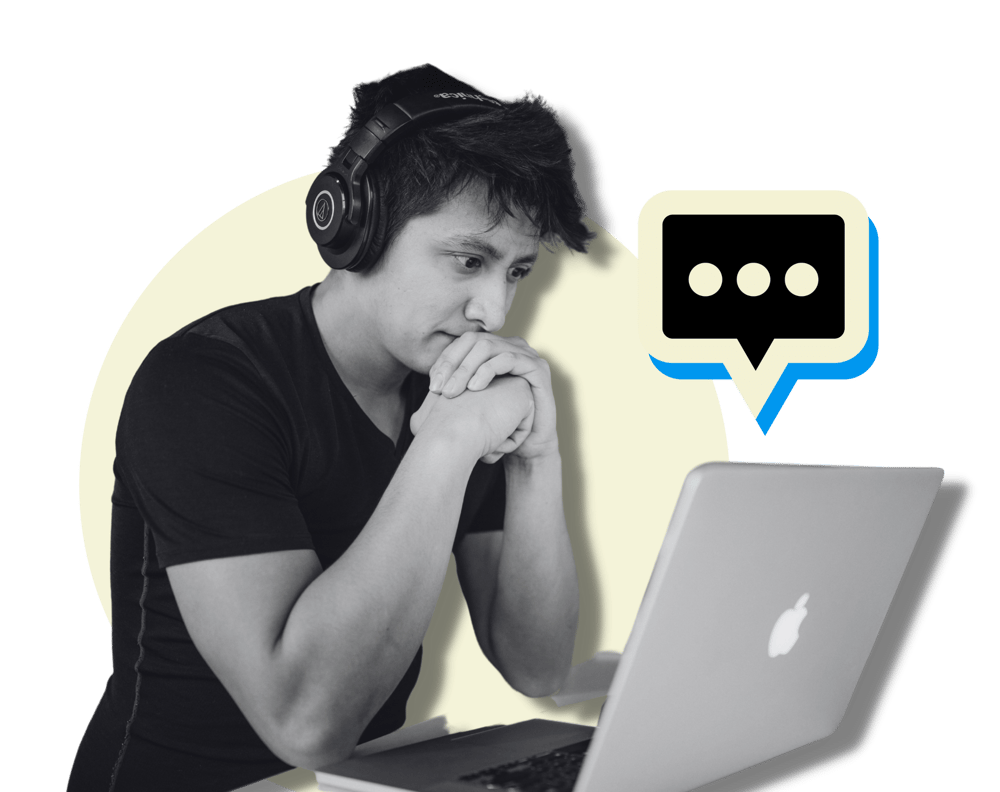 "They felt they were out there just floating around on their own. [...] "Students who feel a personal connection are more likely to stay enrolled."
Adelina Silva, Vice Chancellor for Student Success, Alamo Colleges District in San Antonio
Hechinger Report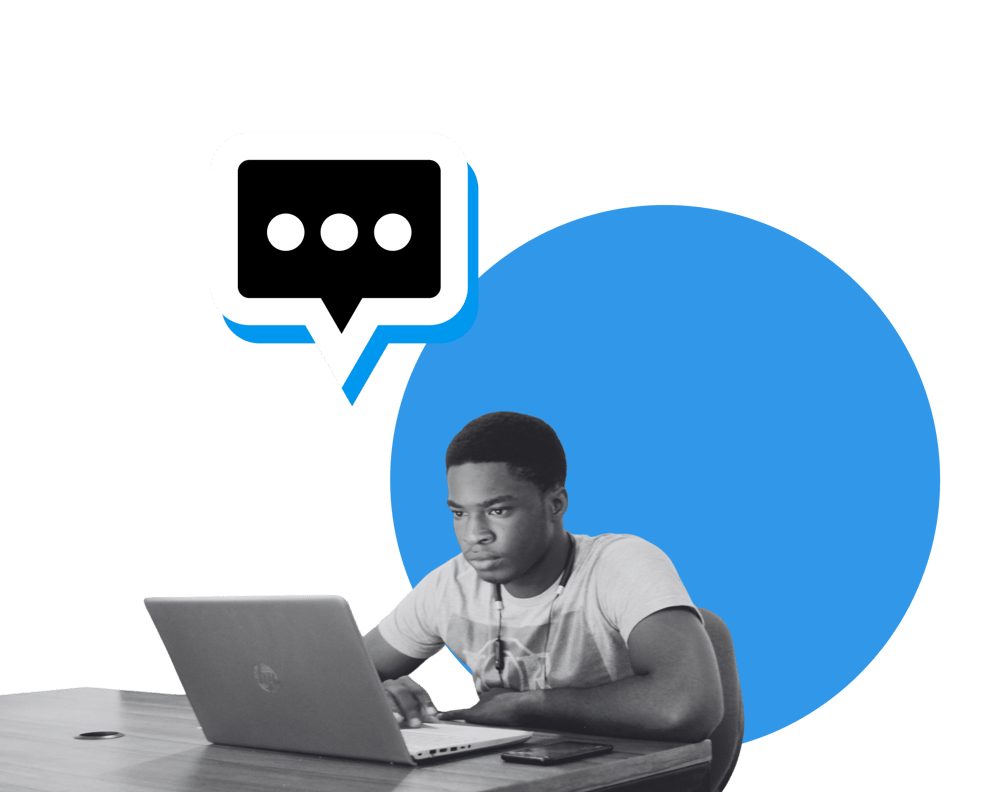 DEI features
---
Not all platforms are created equitably. ActiveClass is.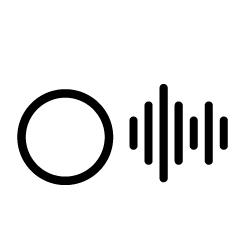 SayMyName
It says what it does and does what it says. With their own voice, students can let others hear how to pronounce their name.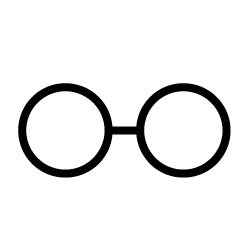 Anonymous posts
Students can post anonymously, so even the most reserved students have a seat at the table.

Unbiased grading
Hiding student names before reviewing and grading discussions helps maintain an even playing field.

Plagiarism detection
Keep credit where credit's due: Know when someone's work is actually someone else's work.
Customer Love
---
From folks who use ActiveClass
"It's the interaction from the ActiveClass products out to other applications and content, and then back to ActiveClass for other conversations, activities or assignments that really drives the engagement."
"The social media feel allows students and teachers to contribute content and create communities. The instructor can facilitate and mediate learning in an environment that promotes learning through the student's immersion."
ActiveClass doesn't require training for students because of the veneer of social media and the familiar, threaded comments and likes. It's functionality that students like and are used to. Even course design has become easier."
Sign up to get started with ActiveClass.
Let's chat. You can probably get started sooner than you think.